By Caitlin Brant
Congratulations to everyone who participated in this year's City Nature Challenge (CNC)!
From April 29 to May 2, 2022, 40 cities across Canada and over 400 around the world competed in a friendly competition to upload the most wildlife observations in their city. A huge thank you to all who participated including the invaluable help of almost 2,000 people across the country who took time to identify what was uploaded throughout the weekend.
Between 2021 and 2022, the Canadian City Nature Challenge gained 15 new municipalities, including Montréal and Yellowknife. This year the challenge produced over 76,000 observations, up from 49,000 in 2021. More than 4,500 species were observed, which is over 1,000 more species than in 2021!
In addition, a number of Species at Risk were observed during the CNC, including Butternut, Blanding's Turtle, Barn Swallow, Bank Swallow, Western Chorus Frog and Quillback Rockfish.
Of the 76,894 observations, an incredible 96% of these had photos or sound along with their location so that they can be verified and used in scientific study. Of these usable ones, 40,726 were what's known as research grade, meaning that the species identification has been confirmed by other iNaturalist users. You can find out more about this year's Canadian event, including what was observed, on the 2022 project page.
The Canadian Wildlife Federation (CWF) helped to establish City Nature Challenge Canada and supports local city organizers. The City Nature Challenge started out in 2016 as a competition between the cities of San Francisco and Los Angeles and has grown into an international event. The global challenge is organized by the California Academy of Sciences and the Los Angeles of Natural History Museum.
If you're looking to get your city involved for next year, check out CityNatureChallenge.ca to see what it's all about. You can register directly here.
Regardons les résultats…
Par Caitlin Brant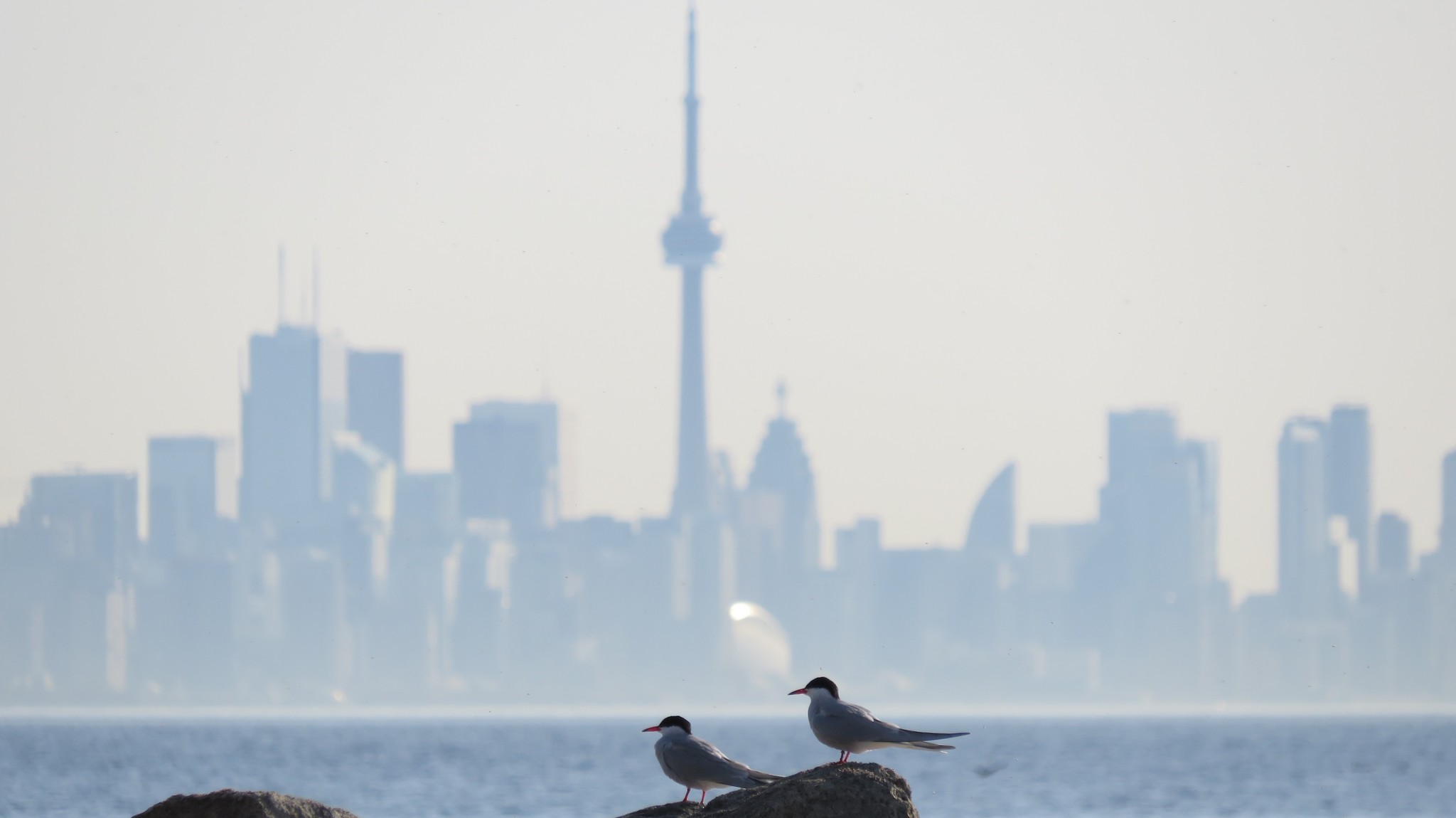 Superbe photo de sternes pierregarins (
Sterna hirundo
) avec la ville de Toronto au loin, prise par l'utilisatrice d'iNat huronia lors du Défi nature urbaine 2022 (CC-BY-NC).
Félicitations à tous les participants et participantes du Défi nature urbaine (DNU) de cette année!
Du 29 avril au 2 mai, 40 villes de partout au Canada, et plus de 400 villes du monde entier, ont pris part à cette compétition amicale pour voir quelle ville pourra enregistrer le plus d'observations et laquelle aura le plus de participants. Un gros, gros merci à tous ceux et celles qui ont participé, ainsi qu'aux 2000+ personnes qui ont pris le temps d'identifier les observations téléversées pendant le Défi.
En comparaison avec 2021, les inscriptions de 2022 comptaient 15 municipalités canadiennes de plus, dont Montréal et Yellowknife. Plus de 76 000 observations ont été téléversées cette année, comparativement aux 49 000 observations de 2021.
Et plus de 4 500 espèces ont été observées cette année, ce qui est plus de 1000 espèces de plus qu'en 2021! Un bon nombre d'espèces en péril ont également été observées pendant ce DNU, dont le noyer cendré, la tortue mouchetée, l'hirondelle rustique, , l'hirondelle de rivage, la rainette faux-grillon de l'Ouest and sébaste à dos épineux
Il est aussi vraiment remarquable de noter que 96 % des 76 984 observations comprenaient des photos ou un enregistrement sonore en plus de leur emplacement, ce qui veut dire qu'elles peuvent être utilisées comme données scientifiques. Et parmi ces observations, 40 726 sont de calibre Recherche, ce qui veut dire l'identification des espèces a été confirmée par d'autres utilisateurs et utilisatrices d'iNaturalist. Vous trouverez plus d'info sur l'événement national, dont les espèces observées, sur la page du projet 2022.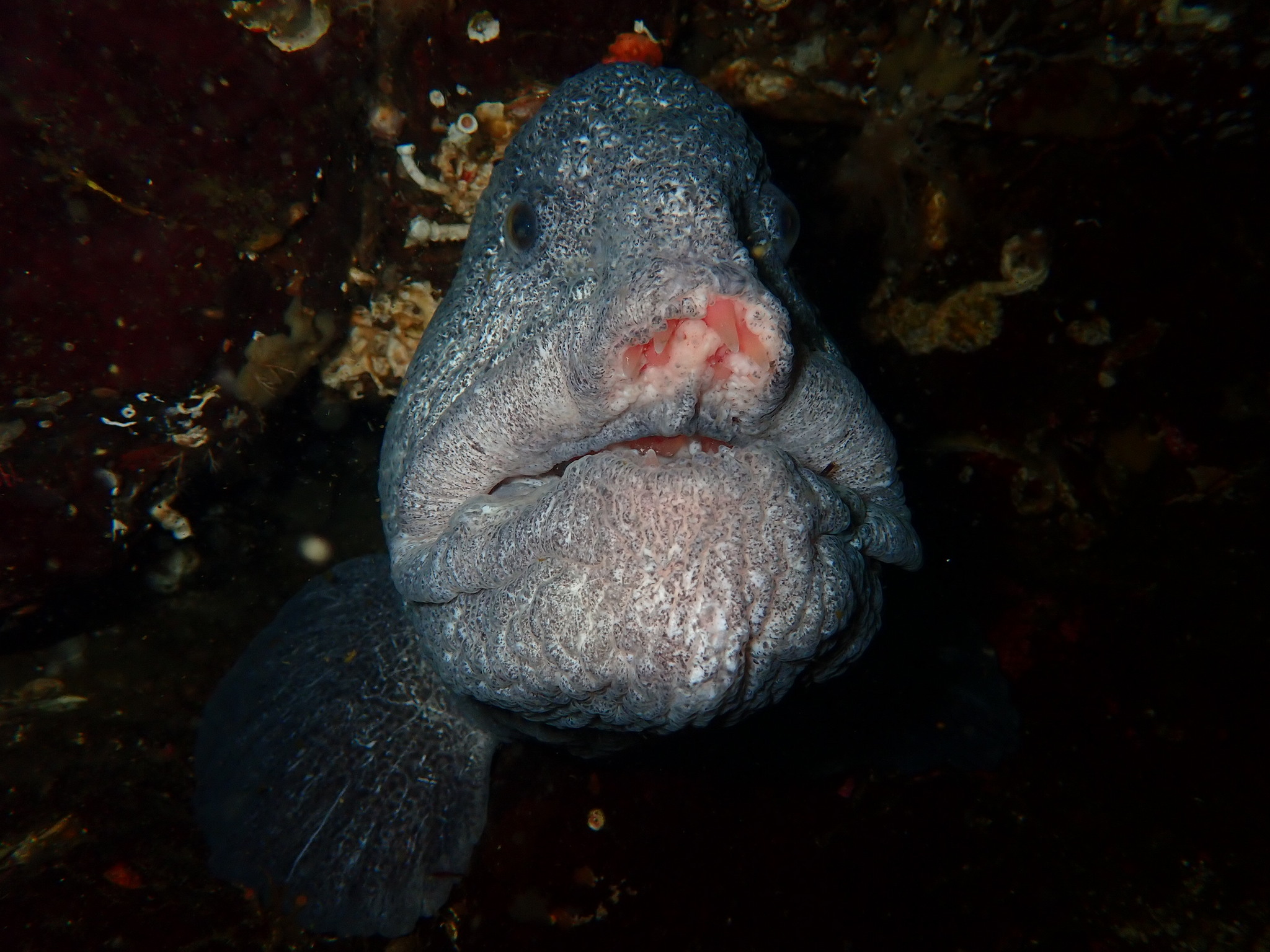 Sympathique poisson loup à ocelles (ou loup ocellé, (
Anarrhichthys ocellatus
) photographié par Kathleen R. à Nanaimo en C.-B. lors du Défi nature urbaine 2022 (CC-BY-NC).
La Fédération canadienne de la faune a aidé à mettre en place le Défi nature urbaine Canada et appuie les municipalités qui organisent les événements locaux. Le Défi nature urbaine a commencé en 2016 comme compétition entre San Francisco et Los Angeles et est depuis devenu un événement international. Le défi mondial est organisé par la California Academy of Sciences et le Musée d'histoire naturelle de Los Angeles.
Si vous songez à faire participer votre ville l'an prochain, visitez le definatureurbaine.ca.
Posted by

cwf_tobi
, May 09, 2022 18:13