---
This Sunday, July 18th from 11am-12pm, tune into Manchester, Vermont's 102.7 WEQX for Sunday Brunch with Joy and her guests, Conservation Manager and Conservation Intern for Merck Forest, Tim Duclos and Max Miley, and Nathaniel Sharp, a Data Technician for the Vermont Center for Ecostudies (VCE). We will be talking all about Merck Forest's BioBlitz 2021, iNaturalist at Merck Forest and VCE, and having good-hearted conversations with Joy. Happy listening!

---
Now for the OOTD!
Today's Observation of the Day is a beautiful flowering plant in the phlox family (Polemoniaceae), Fall Phlox (Phlox paniculata). This observation was taken during Merck Forest's BioBlitz 2020.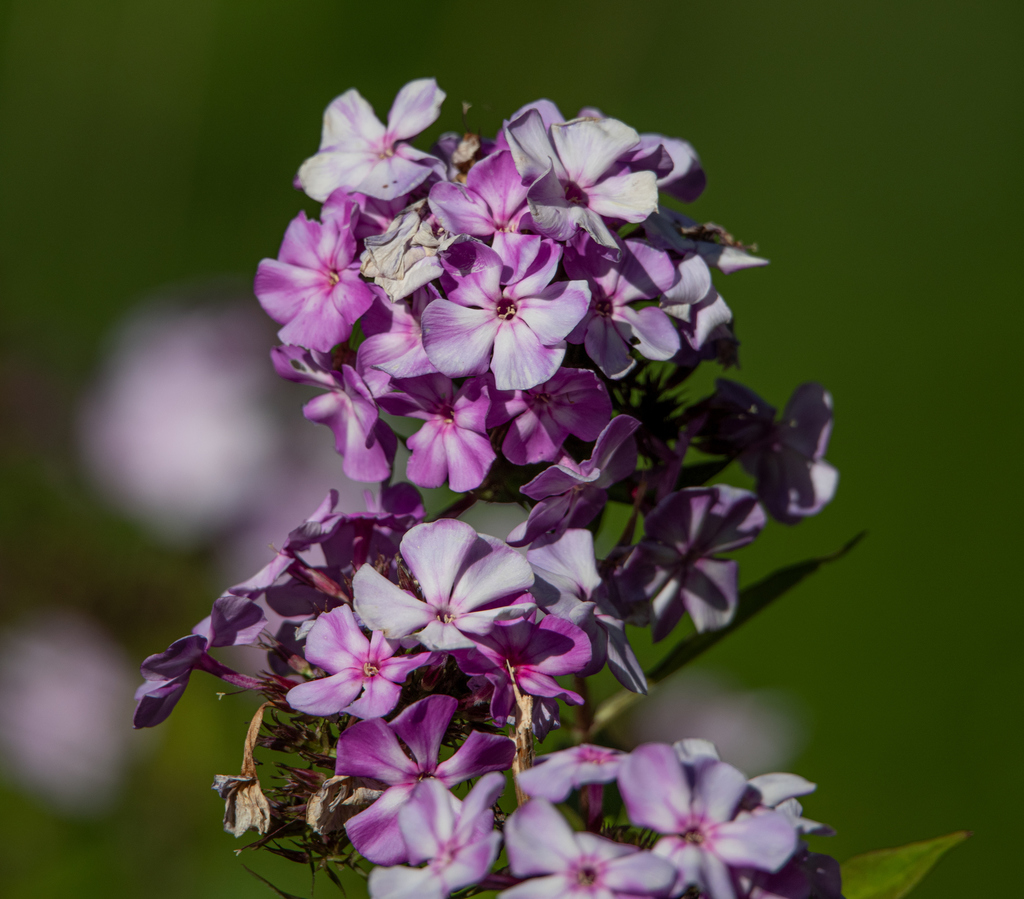 P. paniculata is native to the eastern and central United States, but has been extensively cultivated in temperate regions and therefore native and cultivated varieties are hard to distinguish1. The flowers of Fall Phlox are an important source of food for pollinators, with known visitors being the Eastern Tiger Swallowtail, the Eastern Carpenter Bee, Peck's Skipper, and the Monarch2!
Join us at Merck Forest to learn about, explore, and identify other flowers and their pollinators at the Merck Forest BioBlitz 2021! Come for as much or as little time as you'd like while you have fun and contribute to citizen science at Merck Forest!

---
Links
Merck Forest Website Event Page
Merck Forest Registration Page
iNaturalist Project Page
Facebook Event Page

---
Photograph: © Ryan Van Meter - some rights reserved - (CC BY-NC-ND)

---
1Michigan Flora: Phlox paniculata L.
2EOL: Fall Phlox


Posted by

maxmiley
, July 16, 2021 15:23