We're less than a week away from Merck Forest's 3rd Annual BioBlitz! We hope you are as excited as we are!
Today's Observation of the Day is the iconic Monarch Butterfly (Danaus plexippus). The Monarch is part of a subfamily of butterflies called Danainae, or the Milkweed Butterflies, who lay their eggs on various milkweed species1. Monarchs in Eastern North America, including the one seen below, migrate annually to the Sierra Madre Mountains in Mexico, possibly without ever having been before2!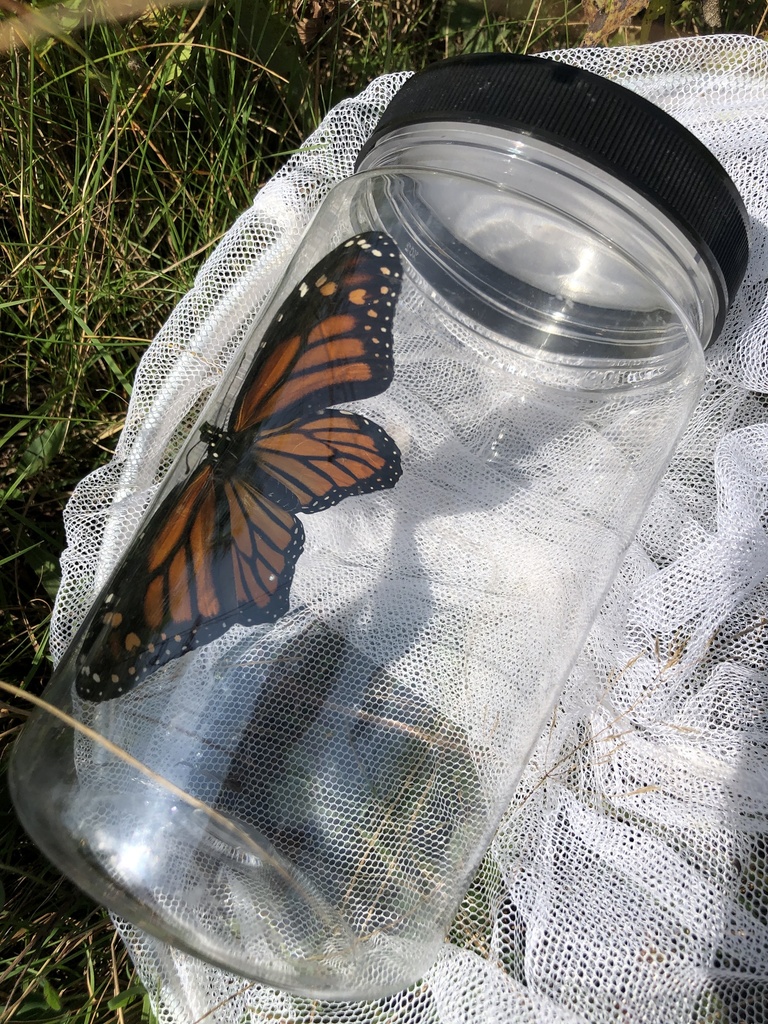 ---
The number of Monarchs has declined by approximately 90% since the 1990s, but the conservation status of Monarchs varies by location3. The U.S federal government does not recognize the Monarch as an endangered species because it determined it needed to devote its resources to 161 higher-priority species1. However, efforts from non-profit organizations, the federal government, and individual private landowners has produced plenty of options to protect this beautiful butterfly!
Though the iconic Monarch gets a lot of attention for an insect, there are 27 other species of butterflies and dozens of pollinators at Merck Forest to observe and identify at this weekend's BioBlitz! Join us on Saturday, July 24ᵗʰ and Sunday, July 25ᵗʰ from dawn until dusk for as little or as much time as you'd like while we explore and learn about all things nature!
Check out the Merck Forest website event page or the Merck Forest Facebook event page for more information about the BioBlitz, including a schedule of guided nature walks and experiences.


See you this weekend!

---
Links
Merck Forest Website Event Page
Merck Forest Registration Page
iNaturalist Project Page
Facebook Event Page

---
Photograph: © Tim Duclos - some rights reserved - (CC BY-NC-ND)

---
1Wikipedia: Danaus plexippus
2U.S. Forest Service Monarch Butterfly Migration and Overwintering
3National Wildlife Federation: Monarch Butterfly

---
Posted by

maxmiley
, July 19, 2021 17:12