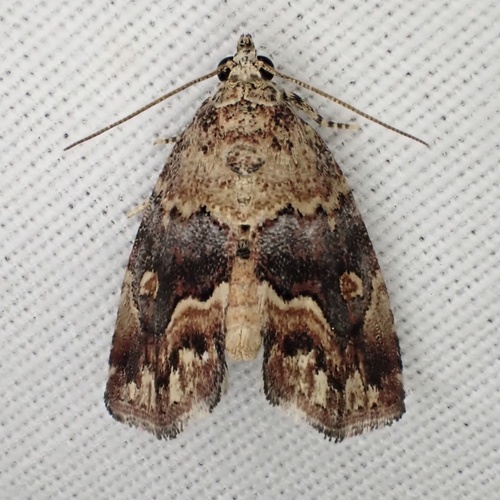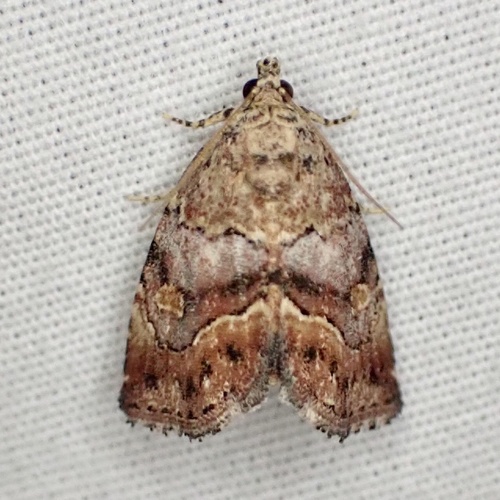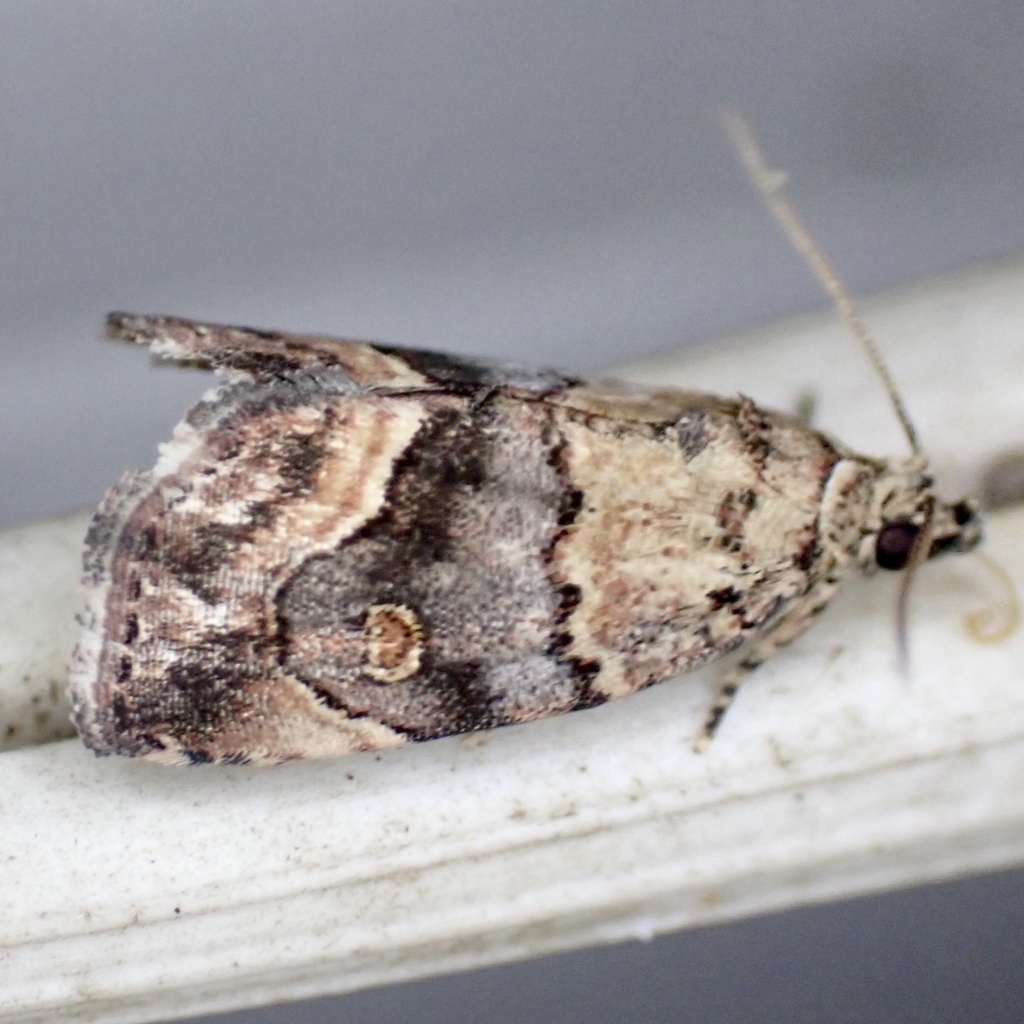 This note summarizes observations of an undescribed species in the genus Lithacodia (Family Noctuidae) in Alabama, particularly at the Wehle Land Conservation Center in Bullock County where I regularly encounter this moth. The few details available on this moth (to my knowledge) can be found on BugGuide (including link to survey results in NC) as well as specimens listed on BOLD.
Over the past 4 years I've photographed individuals encountered on a nightly basis throughout the season and upload those photos to iNaturalist in order to get a better handle on flight times. To date, individuals have been documented on 53 nights from 7 April—24 September, 2018-2021 (see chart below). I haven't kept nightly counts—however I typically will find 1-2 on an average night if present, with at most 3-4 observed on a given night. There appears to be potentially two main flights in spring and summer (with a lull in June).
The vast majority of encounters (approximately 90%) at the Bullock County site have been found at one location. The light trap at this site is located at a building on a small sandhill upland, bordered by a natural seepage drain that flows into a nearby pond (see photo below). The seepage habitat does contain Arundinaria sp. (river cane) which has been reported as a potential characteristic of preferred habitat.
One other record in Alabama has been recorded in Randolph County by @a24 on May 19, 2020. @kbakkegard, @xylochic627, and @jeffgarner have also contributed images of this undescribed species observed at the Bullock County site. A list of my personal observations can be found here
Thanks to @kyhlaustin for helping me figure out this ID initially
Additional Observations on iNaturalist
NC — https://www.inaturalist.org/observations/116334297
GA — https://www.inaturalist.org/observations/124777057
Posted on
August 19, 2021 07:44 PM
by

johntrent