As of September 20, 2020, iNaturalist has more than 50 million records of wild biodiversity with photos or sounds, which allowed verification by the iNaturalist community — Canada contributing almost four million to that total.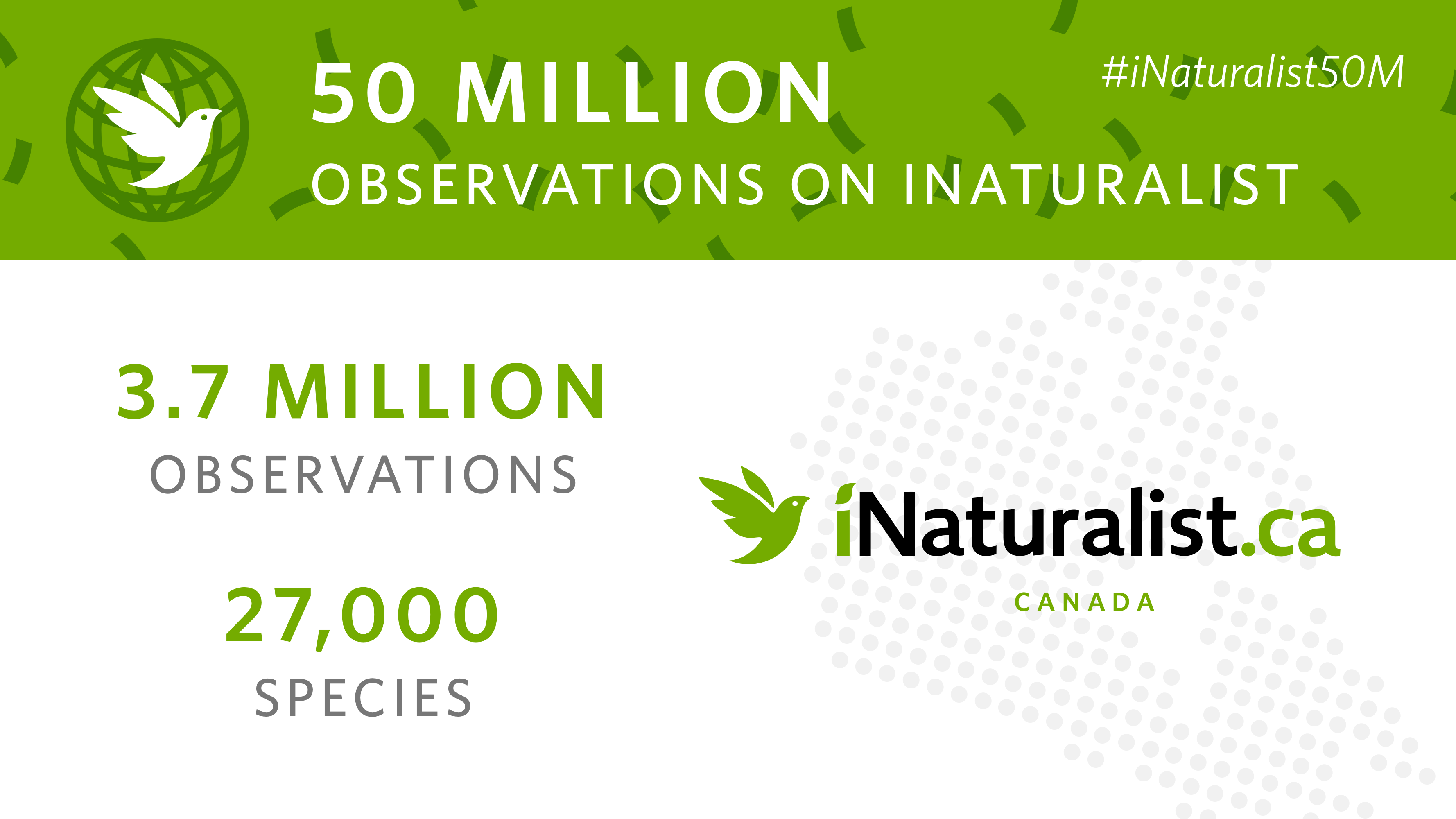 This year, despite a pandemic and numerous natural disasters, the resilient iNaturalist community continues to forge new connections and discoveries. It has been just 13 months since we passed 25 million observations—continuing iNaturalist's trend of roughly doubling the number of observations and participants each year since 2012.
Want to know where those 50 million observations were found and what species they were? Check out the breakdown on the iNaturalist.org blog > (English only)

En date du 20 septembre 2020, iNaturalist compte plus de 50 millions d'observations de la biodiversité sauvage! C'est 50 millions de photos et d'enregistrements sonores pouvant être vérifiés par la communauté iNaturalist. Et de tous les pays qui contribuent, le Canada est au second rang au chapitre du nombre d'observations enregistrées!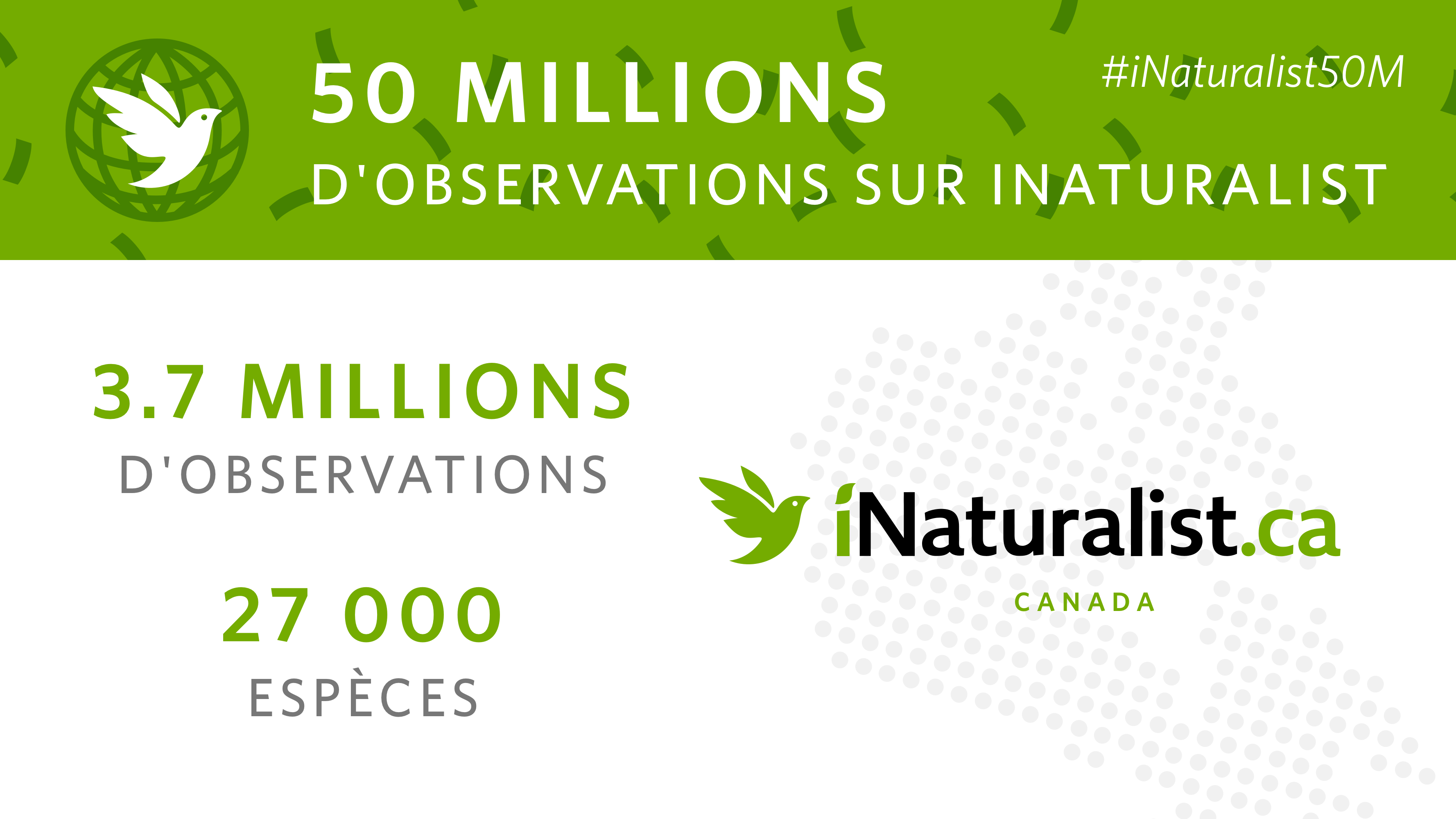 Cette année, malgré une pandémie et plusieurs désastres naturels, la communauté résiliente d'iNaturalist continue de créer de nouveaux liens et de faire de nouvelles découvertes. Nous avions atteint les 25 millions d'observations il n'y a que 13 mois; ceci va avec la tendance qui indique que depuis 2012, on double à peu près le nombre d'observations et de participants chaque année.
Ça vous intéresse d'en savoir un peu plus sur ces 50 millions d'observations? Il y a un blogue sur iNaturalist.org (en anglais seulement).
Posted by

cwf_tobi
, September 21, 2020 14:18