iNaturalist Canada is led by the Canadian Wildlife Federation (CWF) along with Parks Canada, NatureServe Canada and the Royal Ontario Museum (ROM) in collaboration with iNaturalist.org which is a joint initiative of the California Academy of Sciences and the National Geographic Society.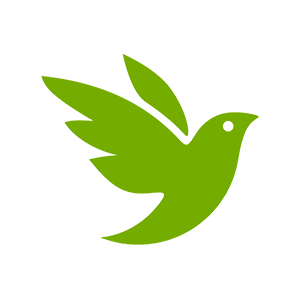 is a place where you can record and share what you see in nature, meet other nature watchers, and learn about Canada's wildlife. By participating as a citizen scientist you can contribute to a growing wealth of knowledge of Canadian species and help conserve our natural world.
There is a naturalist in all of us, from those of us viewing birds and squirrels in our backyards to biologists, from hikers to city strollers, from school kids collecting leaves or rocks to experts collecting museum specimens. Many of us keep notes of what we find or would like to tell others about our discoveries, but all too often these notes remain scattered in notebooks, private spreadsheets and dusty library shelves.
What if all those observations could be shared online and used for conservation decisions? You might learn about the butterflies that live in your neighbourhood, or discover someone who knows all about the plants in your favourite park or provide an essential discovery that contributes to conserving a wild space in your town. As a society, we have seen a lot but collectively we remain blind to most changes in our biodiversity. If enough people record their observations in iNaturalist Canada, this is somethings we can change. We can build a living record of life in Canada that scientists and environmental managers can use to monitor changes in biodiversity, and that anyone can use to learn more about Canada's amazing natural history.
Every piece of information on a species, combined with the vast network of citizen scientists can give a big picture of Canada's natural history and can be a key contributions for conservation decisions. Through a partnership with NatureServe Canada, iNaturalist Canada is making sure this happens. Your discoveries can even be vetted through NatureServe Canada to end up in the hands of decision makers and academics who can use this vital information to further the cause of conserving our wildlife.
That's the vision behind iNaturalist Canada. So if you like recording your findings from the outdoors, you want to make a difference for our wildlife or if you just like learning about nature, join us!
A little history
In 2012, CWF was approached by NatureServe Canada to help develop a citizen science tool for people to connect with nature and report their plant and wildlife sightings. A strong partnership was formed and since then CWF has moved forward with the endeavour. CWF then looked at iNaturalist.org as a model platform with a reputable status, widespread recognition and excellent track record. Working with iNaturalist.org, we began creating a Canadian version. CWF's Hinterland Who's Who program, Canada's foremost and reliable multimedia resource for information about Canadian wildlife, provided additional information on our native species and enhanced the already existing iNaturalist content. With momentum for the project building, CWF partnered with the Parks Canada Agency and the Royal Ontario Museum, whose like-minded visions have each added invaluable contributions toward the project goals and the launch of iNaturalist Canada in 2015.
iNaturalist Canada is also tied into the global iNaturalist Network developed by iNaturalist.org. This shared system allows observations to be shared across borders to provide a global look at our natural heritage.
iNaturalist.org began as a Master's final project by Nate Agrin, Jessica Kline, and Ken-ichi Ueda at UC Berkeley's School of Information in 2008. Nate and Ken-ichi continued working on the site, along with Sean McGregor. Currently Ken-ichi maintains the site in collaboration with Scott Loarie, a former climate change researcher at the Carnegie Institution. Because it is open-source, a variety of new developers are now sharing in the ongoing development of the iNaturalist codebase.
We will continue to develop the Canadian version with iNaturalist and build on the strength of our partnerships with Hinterland Who's Who, NatureServe Canada, the Royal Ontario Museum and the Parks Canada Agency, providing Canadians with the go-to system for connecting, recording and making a difference in our natural world.
A whole lot of thanks
iNaturalist Canada is a prime example of the collaborative spirit. Two national NGOs (CWF and NatureServeCanada), the federal government (Parks Canada) and a provincial agency (ROM) worked together with a United States academic institution (iNaturalist housed in the California Academy of Sciences). Parks Canada, NatureServe (US and Canada) and CWF all contributed to ensuring the content on the website and apps is available in both French and English. All the aforementioned organizations had a hand in the design of the site and spent many hours getting this up and running! Our special thanks to iNaturalist.org who have gone above and beyond to support this project.
iNaturalist Canada and iNaturalist.org wouldn't have been possible without the contributions of wonderful open source projects, open datasets, and public APIs, including: Catalogue of Life, uBio, Ruby on Rails, jQuery, Google Maps, Mark James' Silk Icons, and many others. iNaturalist.org has also been helped by many people along the way, including Coye Cheshire and Andrew McDiarmid.
About the Canadian Wildlife Federation
The Canadian Wildlife Federation is a national, not-for-profit charitable organization dedicated to fostering awareness and appreciation of our natural world. By spreading knowledge of human impacts on the environment, sponsoring research, developing and delivering education programs, promoting the sustainable use of natural resources, recommending changes to policy and co-operating with like-minded partners, CWF encourages a future in which Canadians can live in harmony with nature. For more information visit CanadianWildlifeFederation.ca.
About the Royal Ontario Museum
Opened in 1914, Canada's largest museum of natural history and world cultures has six million objects in its collections and galleries showcasing art, archaeology and natural science.The ROM is the largest field research institution in the country, and a world leader in research areas from biodiversity, palaeontology, and earth sciences to archaeology, ethnology and visual culture - originating new information towards a global understanding of historical and modern change in culture and environment. For 24-hour information in English and French, please call 416.586.8000 or visit www.rom.on.ca. Tickets are available online at www.rom.on.ca.
About NatureServe Canada
NatureServe Canada is a registered charity that functions as a network of provincial and territorial Conservation Data Centres (CDCs) to develop, manage and distribute authoritative information critical to the conservation of Canada's biodiversity. Data held by NatureServe Canada are widely used by federal and provincial agencies, private industry, researchers and conservation organizations to improve the management, use and conservation of biological resources in Canada. NatureServe Canada also represents Canadian CDCs within the broader international network of similar centres throughout the western hemisphere known as NatureServe. By operating as a network, NatureServe, NatureServe Canada and the CDCs are able to provide consistent and high-quality ecological information and services at a geographic scale beyond the jurisdiction of individual members.
About Parks Canada
Parks Canada protects and presents nationally significant examples of this country's natural and cultural heritage, and fosters public understanding, appreciation and enjoyment in ways that ensure their ecological and commemorative integrity for present and future generations.
By working in collaboration with respected organizations, the Parks Canada team is able to better deliver its promise to Canadians by continuing to be a world leader in the conservation of Canada's natural and cultural heritage. We believe in sharing leadership and working with our partners to offer unique, inspiring opportunities to connect Canadians to our treasured places.
iNaturalist Canada est dirigé par la Fédération canadienne de la faune (FCF) avec l'aide de Parcs Canada, NatureServe Canada et le Musée royal de l'Ontario (ROM), en collaboration avec iNaturalist.org, une initiative conjointe de la California Academy of Sciences et de la National Geographic Society.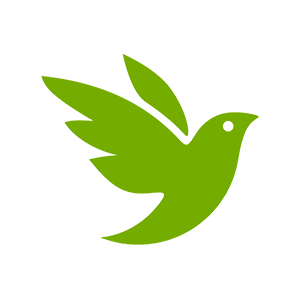 est un endroit où vous pouvez enregistrer et partager ce que vous avez vu dans la nature, rencontrer d'autres amoureux de la nature et en apprendre davantage sur la faune du Canada. En participant en tant que citoyen scientifique, vous pouvez contribuer à la richesse croissante de connaissances sur les espèces canadiennes et à conserver notre monde naturel.
Il y a un naturaliste dans chacun de nous : des gens qui regardent les oiseaux et les écureuils dans leur arrière-cour, aux biologistes, randonneurs et promeneurs urbains, aux enfants qui collectionnent des roches et des feuilles jusqu'aux experts qui collectionnent des échantillons de musée. Bon nombre d'entre nous prenons des notes sur ce que nous trouvons et aimerions échanger sur nos découvertes avec d'autres, mais souvent ces notes demeurent éparpillées dans des carnets, des tableurs et sur des rayons de bibliothèque poussiéreux.
Et si toutes ces observations pouvaient être échangées en ligne et utilisées aux fins de prise de décision sur la conservation? Vous pourriez en apprendre davantage sur les papillons dans votre quartier ou rencontrer quelqu'un qui connaît bien les plantes dans votre parc préféré ou encore faire une découverte importante qui contribuera à protéger un espace naturel dans votre ville. En tant que société, nous sommes témoins de beaucoup de choses, mais nous demeurons collectivement dans l'ignorance quant aux changements que subit la biodiversité. Mais si assez de gens enregistrent leurs observations sur iNaturalist Canada, nous pouvons renverser cette tendance. Nous pouvons créer un registre vivant des espèces du Canada que les scientifiques et les gestionnaires de l'environnement peuvent utiliser pour suivre les changements dans la biodiversité et que tout le monde peut utiliser pour en apprendre davantage sur l'incroyable patrimoine naturel du Canada.
Tous les éléments d'information sur une espèce, combinés au vaste réseau de citoyens scientifiques, peuvent nous fournir une vue d'ensemble du patrimoine naturel du Canada et peuvent constituer un facteur clé dans la prise de décisions à l'égard de la conservation. Grâce au partenariat avec NatureServe Canada, iNaturalst Canada s'assurera que ça devienne une réalité. Vos découvertes pourraient même être approuvées par NatureServe Canada pour se retrouver entre les mains de décisionnaires et de théoriciens qui pourront utiliser ces informations essentielles pour promouvoir la cause de la conservation de la faune.
C'est la vision d'iNaturalist Canada. Que vous souhaitiez enregistrer les découvertes que vous faites à l'extérieur, faire une différence pour la faune ou simplement en apprendre davantage sur la nature, joignez-vous à nous!
Un peu de contexte…
En 2012, NatureServe Canada a approché la FCF pour lui demander de l'aider à créer un outil scientifique grand public qui permettrait aux gens d'établir une relation avec la nature et d'enregistrer les plantes et la faune qu'ils y voient. Un solide partenariat s'est formé et, depuis, la FCF est allée de l'avant. La FCF a alors examiné iNaturalist.org comme plateforme ayant bonne réputation, un excellent rendement et qui était appréciée à grande échelle. Avec l'aide d'iNaturalist.org, nous avons entamé l'élaboration d'une version canadienne. Le programme Faune et flore du pays de la FCF, la ressource multimédia la plus éminente et fiable du Canada pour obtenir de l'information sur la faune canadienne, a fourni des renseignements additionnels sur les espèces indigènes et a amélioré le contenu existant d'iNaturalist. L'élan étant lancé, la FCF a formé des partenariats avec Parcs Canada et le Musée royal de l'Ontario dont les visions parallèles ont contribué à la réalisation des objectifs du projet et au lancement d'iNaturalist Canada en 2015.
iNaturalist Canada est également associé au réseau mondial d'iNaturalist créé par iNaturalist,org. Ce système partagé permet d'échanger des observations au-delà des frontières afin de fournir un aperçu mondial de notre patrimoine naturel.
iNaturalist.org était à ses débuts le projet final de maîtrise de Nate Agrin, Jessica Kline, et Ken-ichi Ueda à l'École de i'information de l'Université Berkeley en 2008. Nate et Ken-ichi ont continué à développer le site avec Sean McGregor. Actuellement, Ken-ichi tient le site à jour en collaboration avec Scott Loarie, un chercheur sur le changement climatique à la Carnegie Institution. Puisqu'il s'agit d'une technologie à source ouverte, une gamme de nouveaux développeurs se sont joints à l'élaboration continue du code d'iNaturalist.
Nous continuerons de développer la version canadienne d'iNaturalist et de raffermir nos partenariats avec NatureServe Canada, le Musée royal de l'Ontario et Parcs Canada pour fournir aux Canadiens le système par excellence pour créer des liens, enregistrer leurs observations et faire une différence dans le monde naturel.
Un gros merci
iNaturalist Canada est un excellent exemple d'esprit de collaboration. Deux organisations non gouvernementales nationales (la FCF et NatureServe Canada), le gouvernement fédéral (Parcs Canada) et un organisme provincial (ROM) ont travaillé ensemble avec un établissement pédagogique américain (iNaturalist hébergé à la California Academy of Sciences) pour créer la version canadienne d'iNaturalist. Parcs Canada, la FCF et NatureServe (Canada et États-Unis) ont tous contribué au contenu anglais et français. Toutes les organisations susmentionnées ont participé à la conception du site et ont passé de nombreuses heures à la réalisation du projet! Un gros merci au personnel d'iNaturalist.org qui a fait bien plus que ce qui était requis pour soutenir ce projet.
iNaturalist Canada et iNaturalist n'auraient pas vu le jour sans la contribution des merveilleux projets de sources ouvertes, des ensembles de données ouvertes et des API publiques comme le: Catalogue of Life, uBio, Ruby on Rails, jQuery, Google Maps, Mark James' Silk Icons, et bien d'autres. iNaturalist.org a également reçu l'aide de plusieurs personnes, dont Coye Cheshire et Andrew McDiarmid.
À propos de la Fédération canadienne de la faune
La Fédération canadienne de la faune est un organisme national à but non lucratif qui se consacre à promouvoir la prise de conscience et l'appréciation de notre monde naturel. Par la diffusion de connaissances sur l'incidence des activités humaines sur l'environnement, la subvention de recherches, la création et l'offre de programmes didactiques, la promotion de l'exploitation durable des ressources naturelles, la recommandation de changements de politiques et la coopération avec des partenaires aux vues similaires, la FCF vise à créer un avenir où les Canadiens vivront en harmonie avec la nature. Pour plus d'information, consultez le site Federationcanadiennedelafaune.ca.
À propos du Musée Royal de l'Ontario
Ouvert en 1914, le plus grand musée du Canada consacré à la fois à l'histoire naturelle et aux cultures du monde possède plus de six millions d'objets et abrite des galeries portant sur les arts, l'archéologie et les sciences naturelles. Le ROM est le plus important centre de recherche sur le terrain au Canada et un chef de file dans plusieurs secteurs dont la biodiversité, paléontologie, sciences de la Terre, archéologie, ethnologie et culture visuelle, aspirant à enrichir notre connaissance des mondes naturel et culturel en constante évolution. Pour obtenir des renseignements 24 h sur 24, en français et en anglais, veuillez composer le 416.586.8000 ou visiter le site Web du ROM à www.rom.on.ca/fr. Billetterie électronique : www.rom.on.ca/fr.
À propos de NatureServe Canada
NatureServe Canada fournit des données scientifiques sur les espèces et les écosystèmes pour aider l'action de conservation efficace de guide et de la gestion des ressources naturelles du Canada. Une partie du réseau international de NatureServe, c'est des principales sources d'informations fiables et d'analyse sur le statut de distribution et de conservation des plantes, les animaux et les communautés écologiques du Canada. NatureServe Canada travaille en étroite collaboration avec les principaux organismes fédéraux et provinciaux ainsi que des initiatives multilatérales et internationales concernées par la protection de l'environnement.
À propos de Parcs Canada
Parcs Canada protège et présente des exemples nationaux représentatifs du patrimoine naturel et culturel du Canada tout en favorisant, chez le public, la connaissance, l'appréciation et la jouissance, afin d'en assurer l'intégrité écologique et commémorative pour le bénéfice des générations actuelles et futures.
En coopérant avec des organisations reconnues, l'équipe de Parcs Canada est en meilleure position pour respecter son engagement envers les Canadiens tout en demeurant un chef de file mondial dans le domaine de la conservation du patrimoine naturel et culturel du Canada. L'Agence croit au partage du leadership et à la collaboration avec ses partenaires afin d'offrir aux Canadiens des occasions uniques et inspirantes de se rapprocher de nos trésors nationaux.