Our Monthly Challenge continues with another splendid effort, in the last month we all contributed a massive effort. The numbers will only go up as people may upload observations in the next few weeks. As of writing, we have contributed
Observations 5,821 (5430 in Australia)
Species 1,922
Identifiers 450
Observers 43 ( 17 with more than 50 observations)
@gregtasney @natashataylor @stephen169 @ludwig_muller @anthonypaul @hatwise @pam275 @timothyshields @mary-a-crawf @rwl @nyoni-pete @rich_fuller @donnamareetomkinson @luis615 @adel_plainsgirl @bigpete @leithallb
for more infromation check out the April Challenge-Updated Stats
This while only 42 observers contributed this month an increase on the previous month, together our observations accounted for around 7 % of all observations within Australia (76, 770) over the month of April (at time of writing). While the 36 observers constituted only <1% of all active observers iNaturalists within Australia.
For the latest results of the current Month check the
May Challenge-Updated Stats
Check out how this compares to
April Challenge-Updated Stats
March Challenge-Updated Stats March summary
February Challenge-Updated Stats February summary
January Challenge-Updated Stats January summary
December Challenge-Updated Stats December summary
Early in the month enthusiastic birder @sandy_horne made a trip to 'Gluepot' a famous birding spot in South Australia. While not a prolific uploader to iNaturalist Sandy is a diversity hound and the images are always of exceptional quality, I could learn a thing or three from her. Striped Honeyeater Plectorhyncha lanceolata (top left) and Grey Butcherbird Cracticus torquatus (top right) White-winged Chough Corcorax melanorhamphos (bottom left), Gluepot SA
bottom left to demonstrate she is not all about Birds (just mostly) a Genus Camponotus from Spring Gully SA ©SandyHorne.
iNaturalist is undergoing a giant leap forward?
You know Citizen Science and iNaturalist is undergoing a giant leap forward when you are recognized at night in the pouring rain by your iNaturalist profile picture.
The amazing Greg (AKA @gregtasney, and yes that Greg) ran into a lovely trio in the pouring rain at Boronia bushland reserve south of Brisbane on the weekend. Greg saw the flashlights and thought great a fellow spotlighter, so Greg said g'day. The spotlighter instantly asked if he was Greg Tasney from iNat. Then upon hearing the other person's name Zach, I instantly recognised them as Zach's observations (AKA @zachmalcomson ) were part of the reason Greg was at this location on that night. We stood talking in the pouring rain for two minutes before the weather became too much.


Northern Banjo Frog Limnodynastes terraereginae © Zach Malcomson, all rights reserved observed at Boronia Bushland Reserve, QLD.
After sitting in my car for 30 minutes to see out the rain the ever keen Greg had a good hour to check out this nice little parcel of bushland. Zach and Co.s torch beam may also have been seen again as Greg left.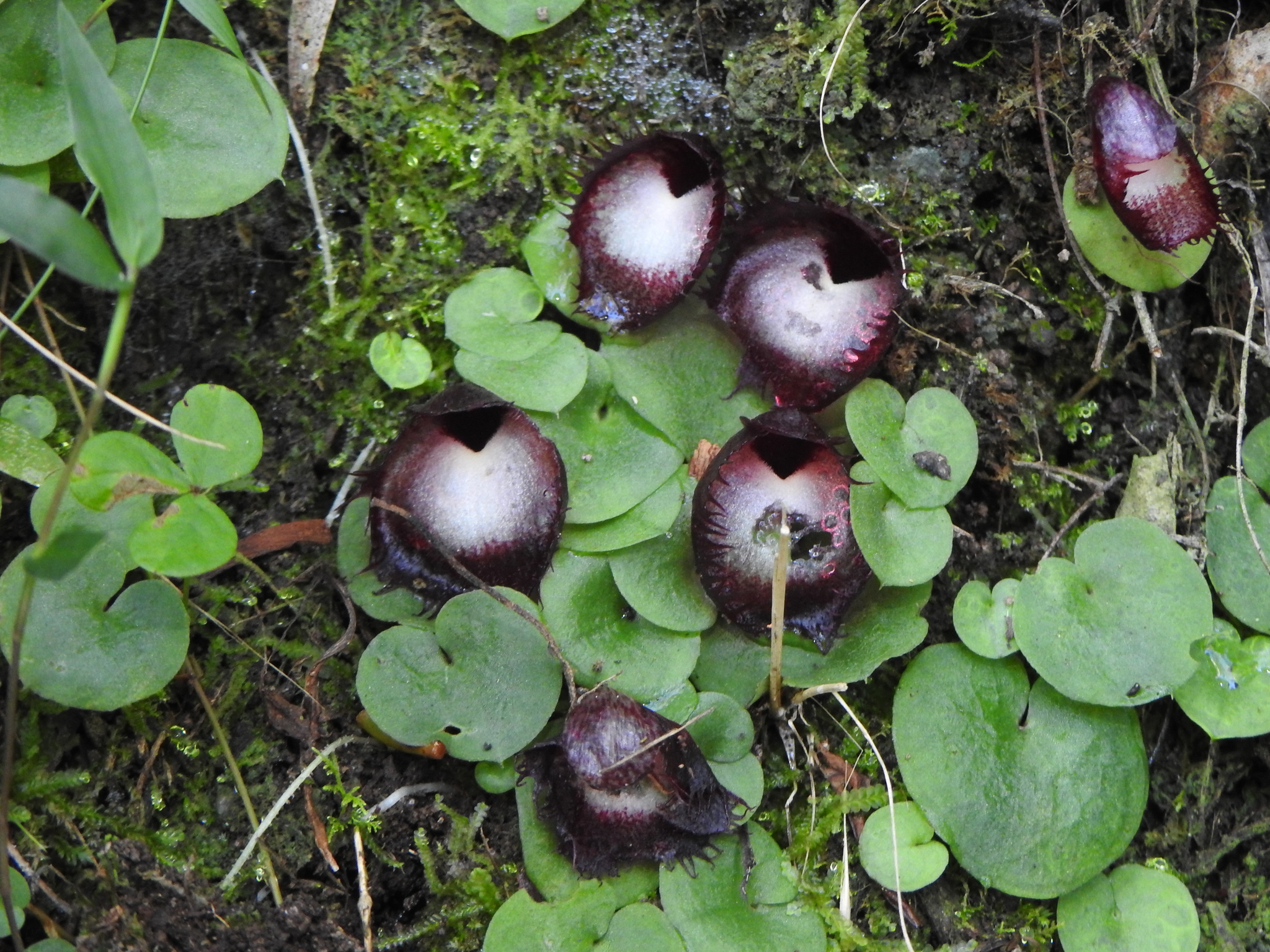 The endangered Bristly Helmet Orchid Corybas hispidus observed by @gregtasney in Queensland
Want some more Moth Action? Have a look at these special guys!
The Orange-hooded Crest-moth (Fisera eribola), yeah ok, fits, but it's just not inspiring enough to do it justice.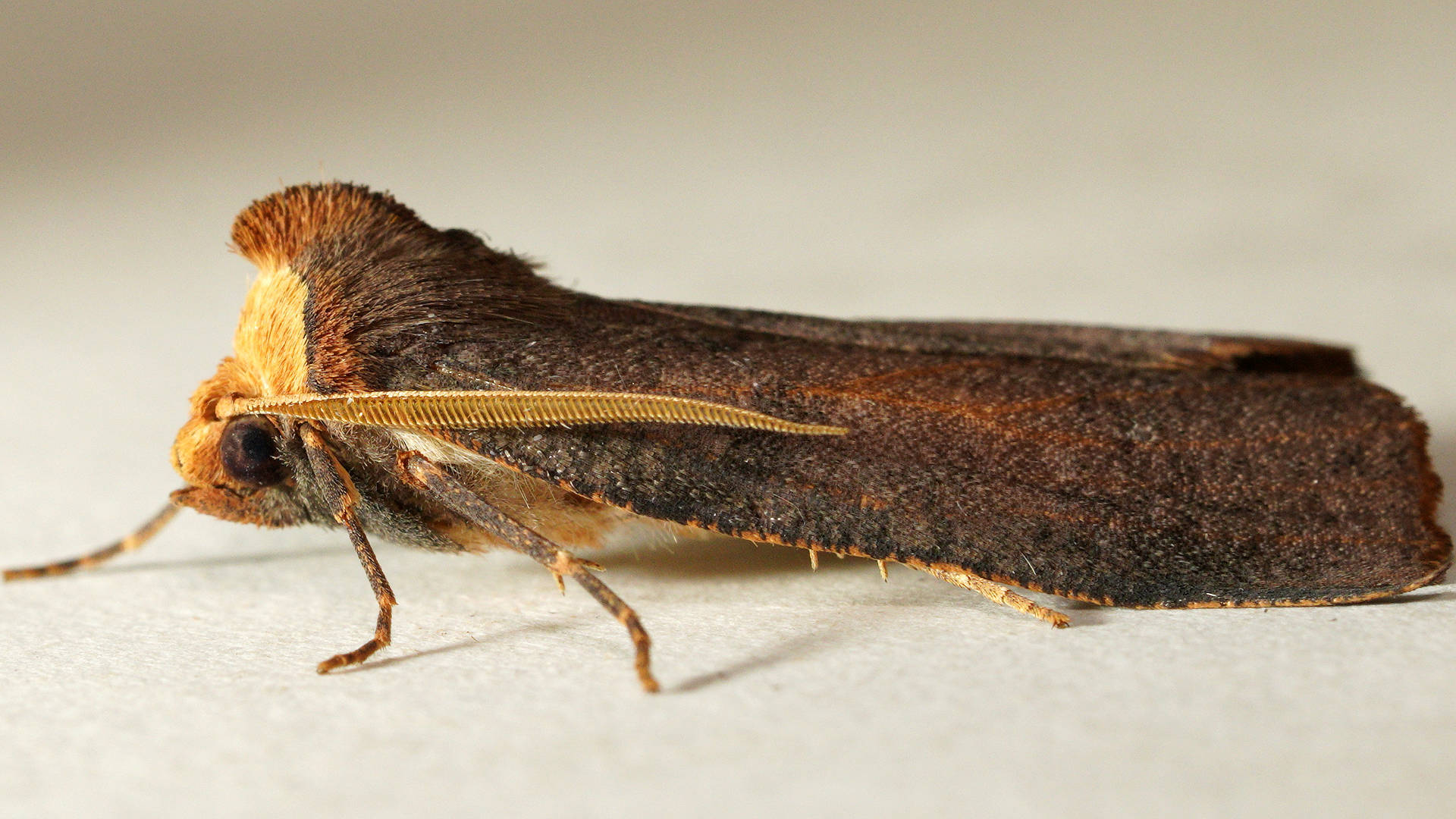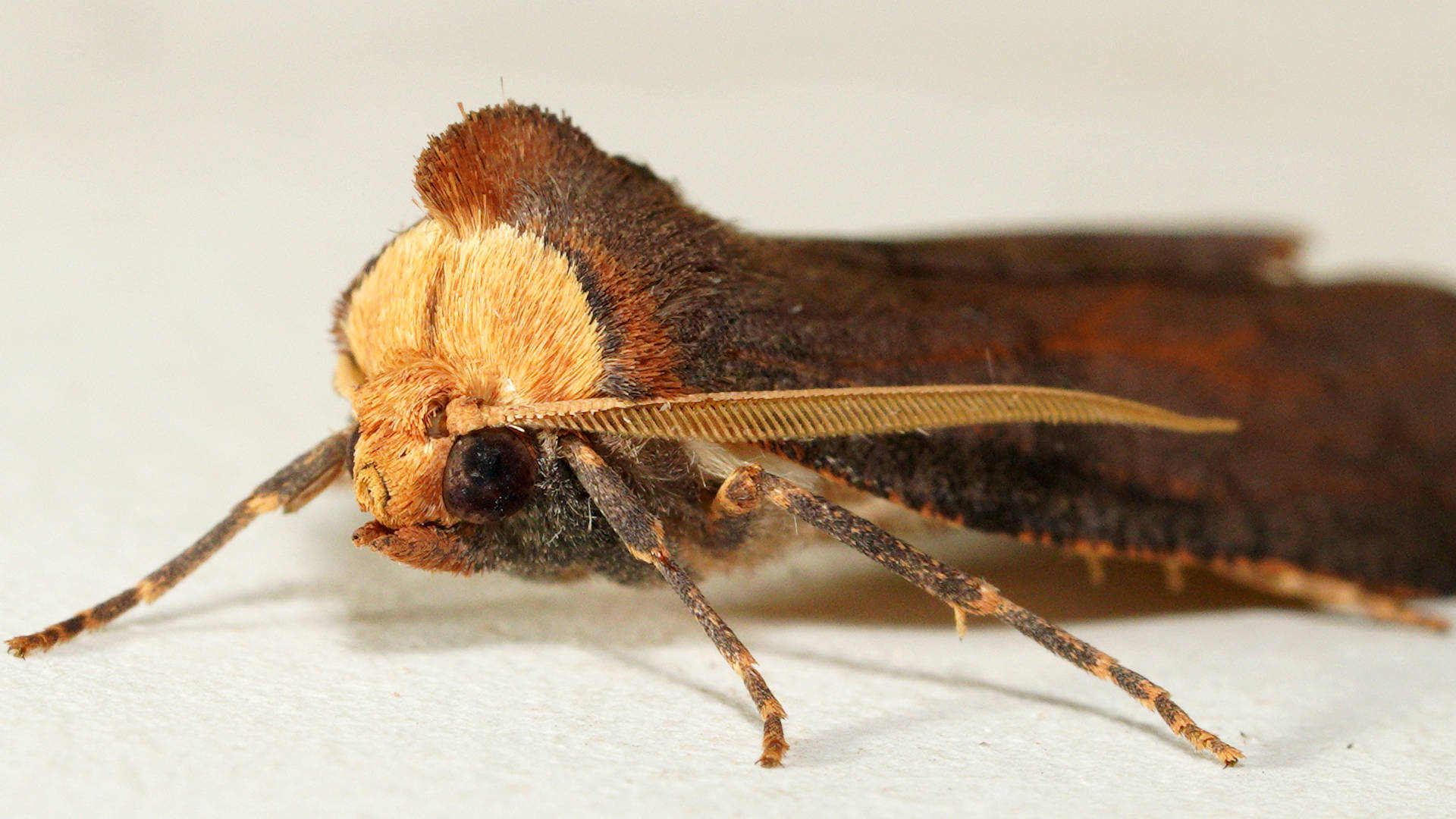 @ellurasanctuary suggests Centurion-helmet Moth ... now that gives it a bit more of the pomp & ceremony it deserves 😉
This is a male, females have filiform antennae and are ~17mm long, with ~46mm wingspan.
Observer @sarinozi was fortunate to observe a group of 7 Hooded Plover's Thinornis cucullatus, including 2 juvenile and 1 tagged adult. This post for the tagged adult, below left, they kept being disturbed by passing dogs and left (this one missed when the rest took off, must've been watching the dog too closely. followed them, a minute later, after some stressed? upward, head bobbing). A reminder of the reason why dogs, although I love them should be kept ona leash around wildlife (or better not taken to such places)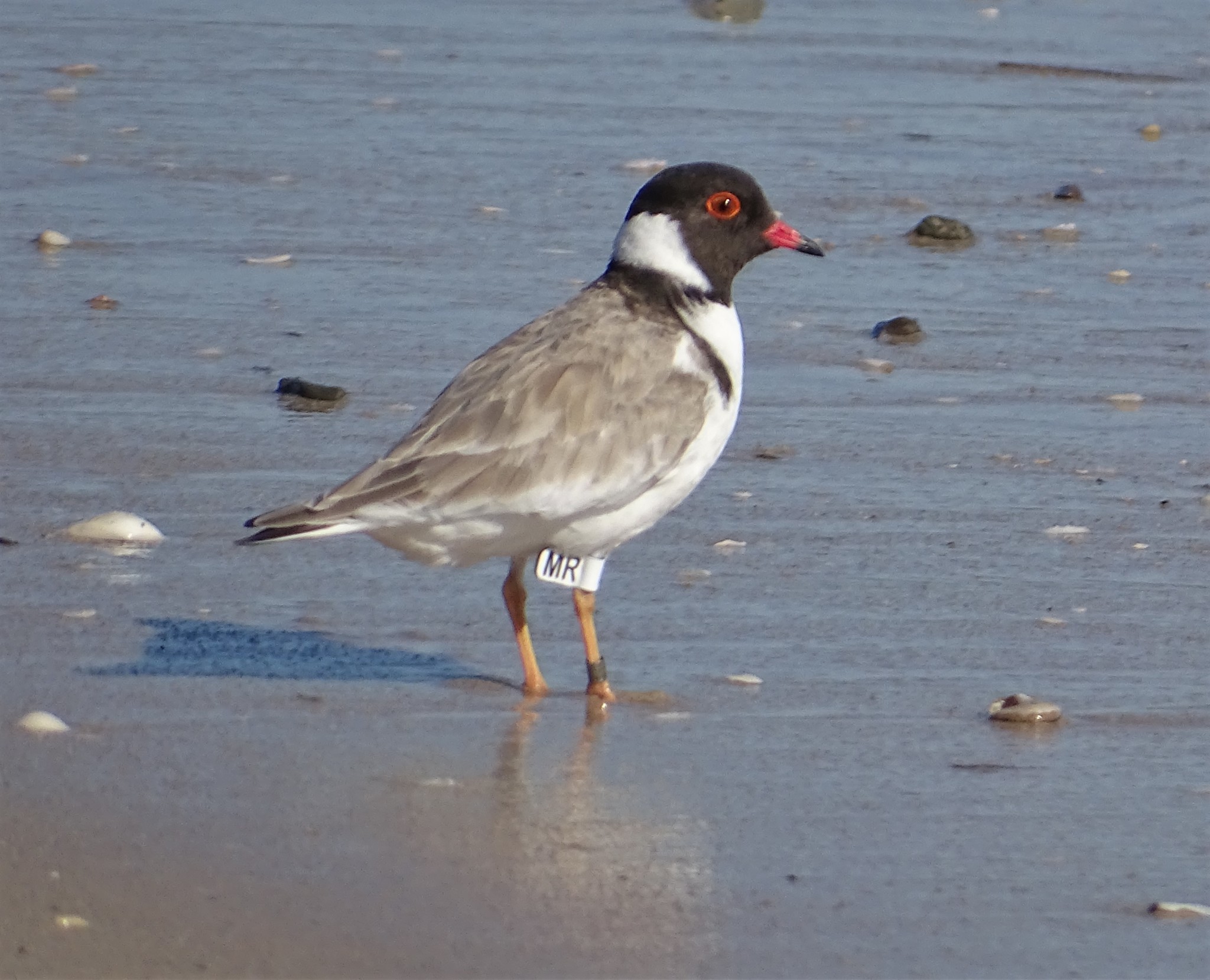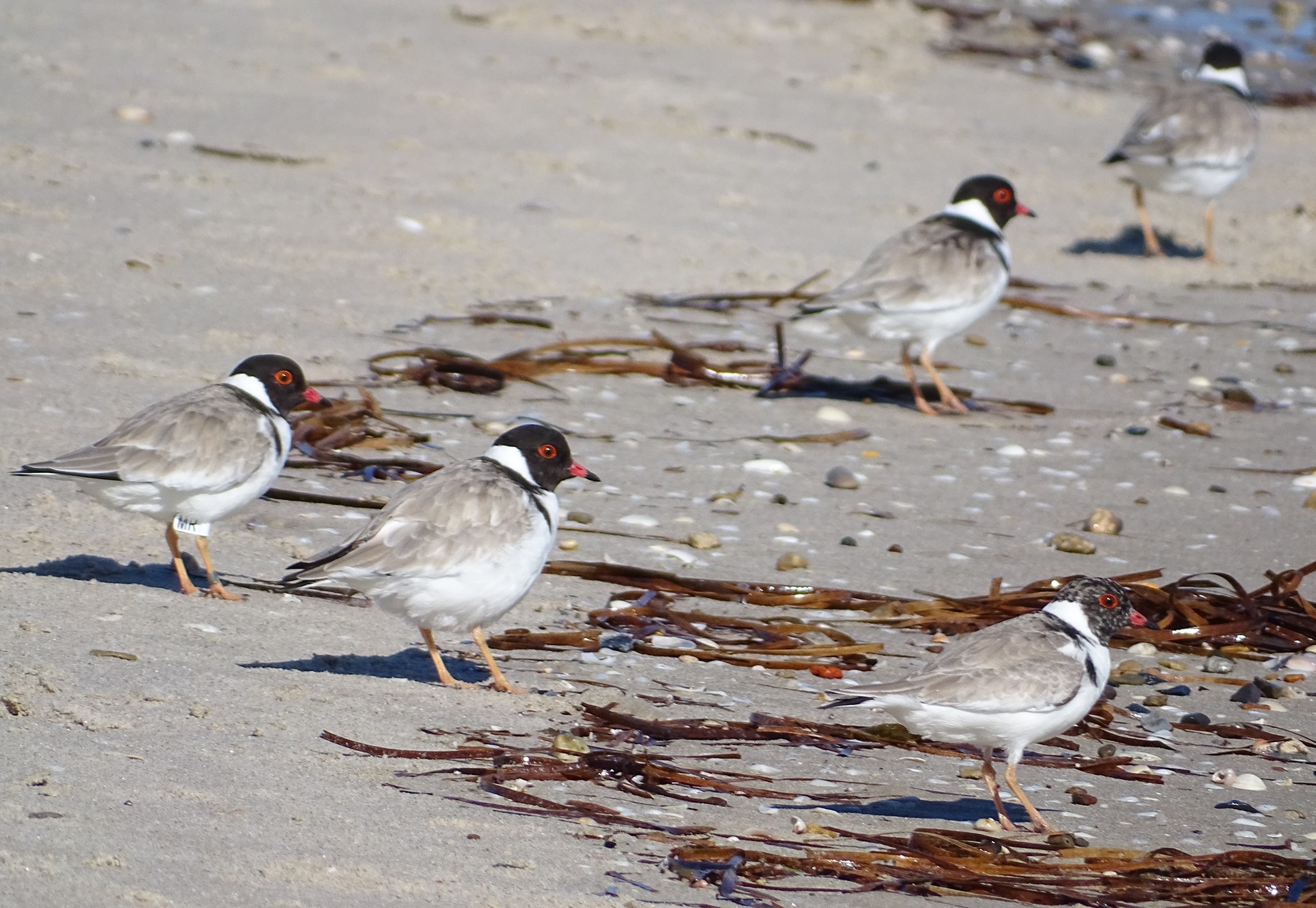 Hooded Plover's Thinornis cucullatus ©sarinozi
I also note we have had some observations from South Africa by new member @ludwig_muller, a keen young iNaturalist, check out some of the amazing observations like these below Stapelia hirsuta (below left) and a Myrrhleaf Storksbill Pelargonium myrrhifolium (below right)
with the City Nature Challenge held over the first weekend of May this month it will be amazing to see what we find!
Thank you to all those that contributed this month, I hope you will continue to be involved.
@sarinozi @chrisseager @streglystendec @owen65 @aavankampen @melbo @dragonette @jeannie_bartram @carl_ramirez @nswanson @verna29 @ellurasanctuary @larissabrazsousa @sandy_horne @heathwallum @seamus-doherty @mickey63 @rubbery @natrydd @fairypossum
@gagars @bbrice @diondior @elfir @marionmackenzie @strawberry15

Posted on
May 08, 2021 06:51 AM
by

saltmarshsteve